No home is complete without a dog… or 2… or 3… We have 3, well 3 1/2 if you count the Jack next door who visits on a daily basis! They truly do make our lives whole, and… our floors filthy unfortunately! Dogs really are man's best friend and true to form, they love to bring the outside in with them. Especially on wet, muddy Wintery days. If only there were an easy way to intercept all the grime before it gets walked into the house…. Enter: the Mudroom Dog Wash Station – GENIUS!! Today we've rounded up 12 genius mudroom dog washing stations for the pet lovers amongst us (dog wash station inspiration if you will!). Totally having one of these in our next place!
This post contains affiliate links. If you click on one of these links and proceed to make a purchase, I may receive a small commission (at no additional cost to you).
1/12 – A modern contemporary mudroom dog wash station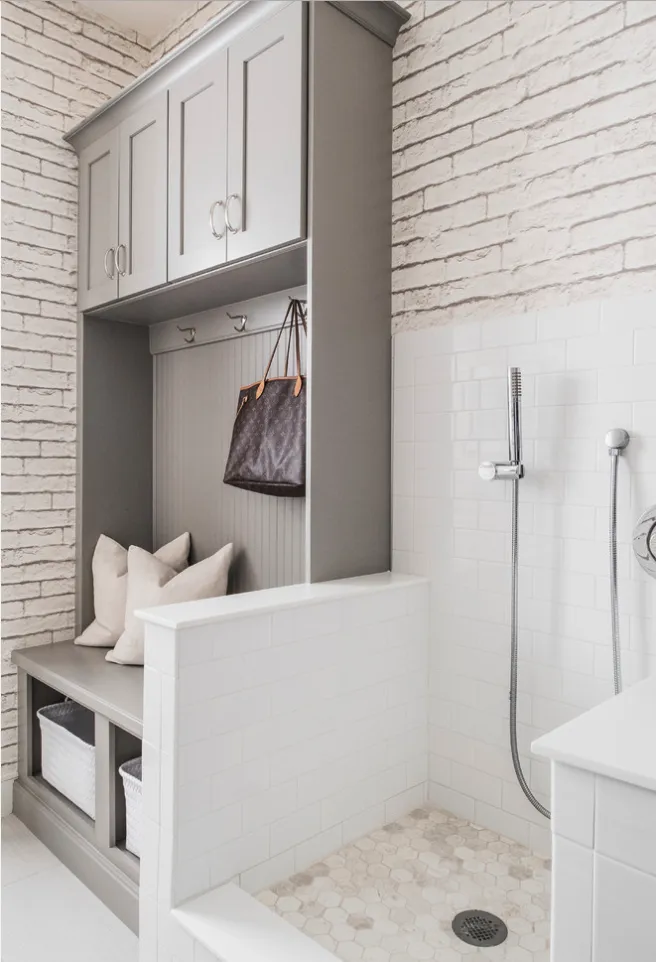 Source: Tina Marie Interior Design (via Houzz), Photography – Stephen Allen Photography
2/12 – Built-in dog wash with cozy kennel to boot

Source: Stanton Homes (via Houzz)
3/12 – Keep the grime out with an external dog wash station
Source: Phil Kean Designs (via Houzz)
1. SHOWER HEAD WITH HOSE 2. TREAT JAR 3. KONG SQUEAKAIR BALLS 4. DOG DOOR MAT
4/12 – Stylish mudroom boot wash station that could double for a small dog wash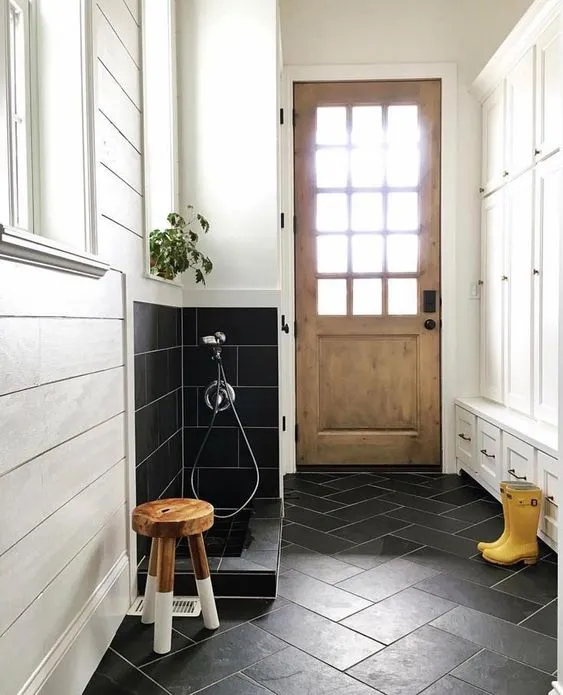 Source: Instagram @hawkes_landing
5/12 – Storage for days

Source: Holzman Interiors Inc. (via Houzz)
6/12 – Handy leash storage and dog wash combo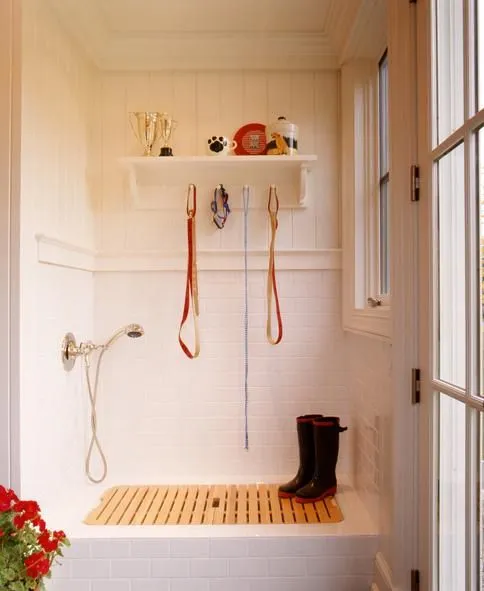 Source: Arbonies King Vlock
1. LEASH HOOKS 2. DOG DRYING MAT 3. DOG BRUSH 4. KONG FLYER FRISBEE
7/12 – You Had Me At Woof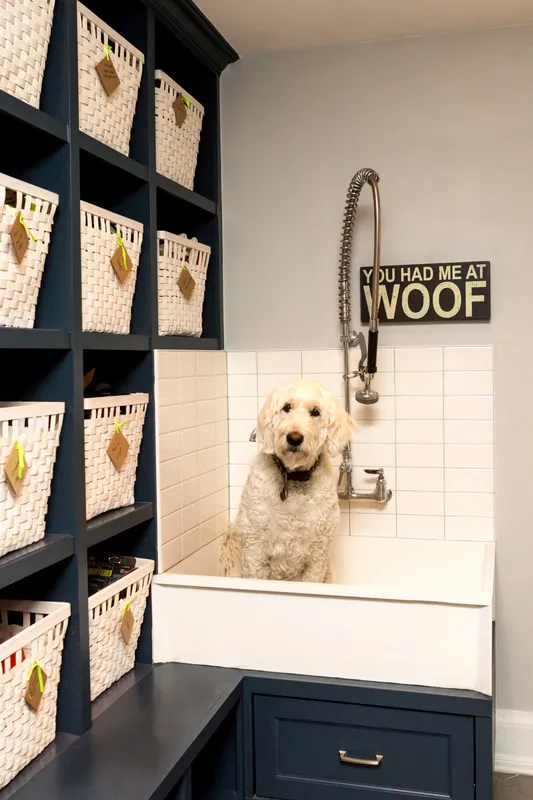 Source: Shannon Soro Interior Design
8/12 – Bright and light farmhouse laundry with added dog wash station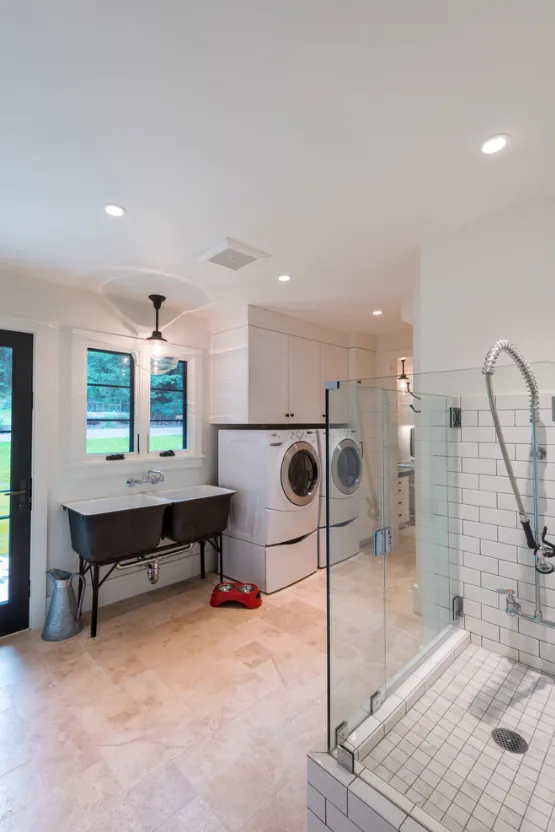 Source: Paulina Oldenbrook Interior Design (via Houzz)
9/12 – Keep towels within easy reach like this practical mudroom dog wash station complete with overhead storage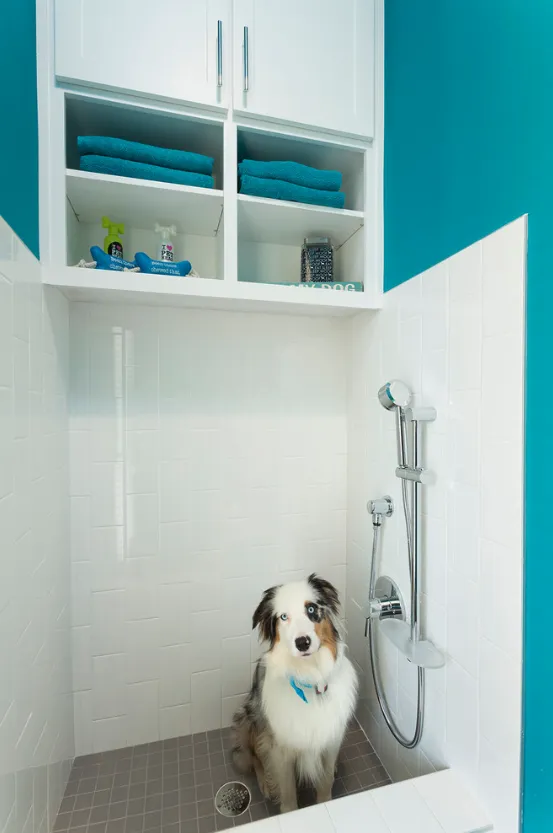 Source: Mary DeWalt Design Group (via Houzz)
1. DOG DECOR SIGN 2. DOG BOWL 3. OATMEAL PET WASH 4. KONG SQUEAK BEAR
10/12 – Mudroom dog wash station packed with built-in storage for all the doggy essentials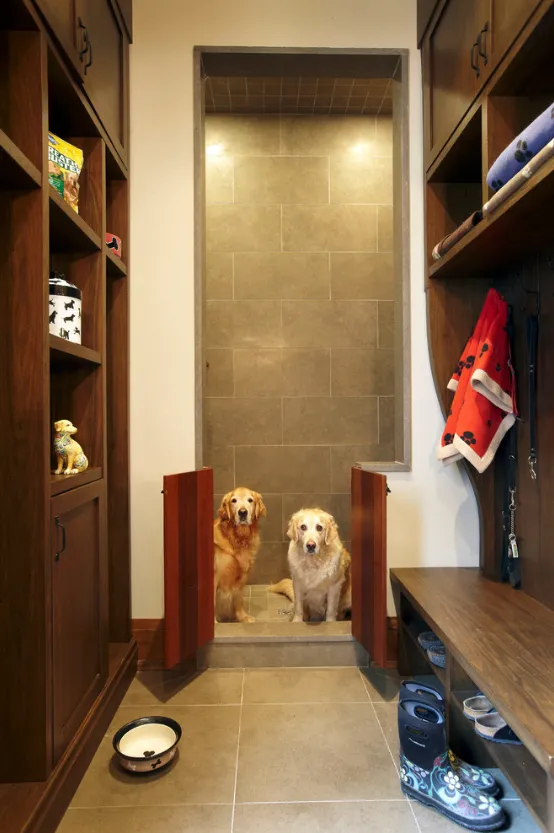 Source: Parkyn Design (via Houzz), Photography – John Trigiani
11/12 – Parlour Pooch Mudroom Dog Wash Station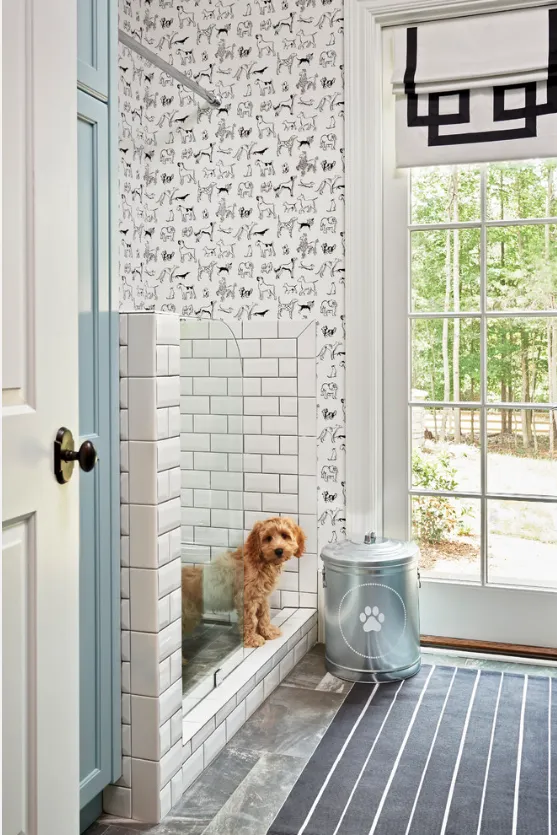 Source: Home Decor & Design Magazine (via Houzz), Photography – Dustin Peck
12/12 – Luxe Laundry Dog Wash Station – don't forget the monogrammed towel darling!

Source: Dina Bandman
1. DOG FOOD STORAGE TIN 2. PET BLANKET 3. DOG NAIL CLIPPERS 4. MICROFIBER PET TOWEL
---
Did you enjoy this post? Why not check this one out as well!